The McCall Law Firm is a law firm located in Raleigh, North Carolina, serving clients all across North Carolina. We hold ourselves to the highest standards of personal integrity and professional service. We strive to create strong personal and professional relationships with our clients that will last a lifetime. We do this by providing exceptional service, vigorous representation and thoughtful, caring advice at a reasonable cost, with honesty and integrity. If you are looking for an experienced and dedicated law firm then contact us to discuss your legal needs.
Real Estate
Practicing North Carolina Real Estate Law since 2010
Estate Planning
Wills, Trusts, Power of Attorney, Healthcare POA, and Living Wills
Business Law
From creation to dissolution, businesses have many varied legal needs.
Craig T. McCall
Attorney At Law
Craig earned his Juris Doctor degree from the Western Michigan University Thomas M. Cooley School of Law after receiving his undergraduate degree in Business & Administration from the University of Pittsburgh. He is authorized in all State and Federal Courts in NC as well as the United States Court of Appeals – 4th Circuit.
Craig is an active member in good standing with the NC State Bar, NC Bar Association, Wake County Bar, Wake County Real Property Lawyers Association and North Carolina Land Title Association. He currently practices in the areas of residential and commercial real estate transactions, civil litigation, construction litigation and wills and trusts.
Craig resides in Raleigh with his wife, Heather, and their children, Carter and Brooks.
Kathy Tran
Attorney At Law
Kathy received her undergraduate degree in Business with a minor in Spanish from the University of North Carolina at Wilmington, and is fluent in Spanish and Vietnamese. At UNC Wilmington, Kathy became a member of Delta Zeta and learned to balance challenging academic demands with extra-curricular responsibilities. She earned her Juris Doctor degree from Campbell University School of Law where she graduated in 2015.
"I have always enjoyed being a student. In the legal profession there is an academic aspect in that you are constantly learning and staying current on the new developments in the law."  I believe that the more accessible and relatable you are as an attorney the better advocate you will be for your clients."
While in law school, Kathy served as a member of the Student Bar Association, as well as Social Chair of the Delta Theta Phi legal fraternity. She was also an active member of Women in Law. During her law school career she competed in Campbell's Richard A. Lord Intramural Moot Court Competition and the Richard T. Bowser Client Counseling Competition.
She is a member of the North Carolina State Bar, the North Carolina Bar Association, and the Wake County Bar Association.
While Kathy loves her active career and lifestyle, she also appreciates quiet moments. When she is not hard at work at the office, you might find her curled up with a book or travelling to foreign locations. Cape Town, South Africa is one of Kathy's all time favorite destinations and  she'll recommend it to anyone that asks.
Troy Schultingkemper
ASSOCIATE ATTORNEY AT LAW
Troy received his undergraduate degree in Psychology from the University of North Carolina at Chapel Hill. While earning his degree in Psychology, Troy worked with a non-profit organization in the Chapel Hill-Carrboro area dedicated to aiding adults with developmental disabilities. It was in this role that Troy discovered his passion for advocacy and desire to counsel those in need.
Troy earned his Juris Doctor degree from Campbell University School of Law, graduating in 2021. Through the advocacy program at Campbell, Troy continued to develop his passion for advocacy through the Blanchard Law Community Clinic where he practiced pro bono by guiding individuals through the expunction process. During his time at the clinic, Troy helped over 50 individuals expunge charges and convictions off their criminal records.
"At The McCall Law Firm, I genuinely enjoy helping clients navigate the various processes involved in purchasing a home. The homebuying process can be stressful at times, especially for first time homebuyers, but I find joy in helping clients get to the closing table and being a part of a huge milestone in our clients' lives. Practicing as a Real Estate Attorney allows me to be involved in the process from start to finish."
In his free time, Troy enjoys going to the movies, working out at his local CrossFit gym, and spending quality time with his beloved cat, Eugene.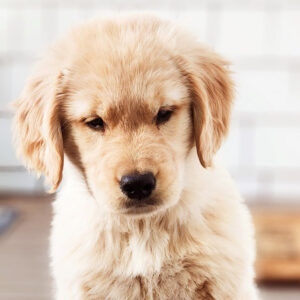 Dixie McCall
Legal Retriever
Dixie's favorite things are breakfast, dinner, golf cart rides, walks on the beach, and a good stick.